TOWING & ROADSIDE ASSISTANCE
Saskatchewan is a big province with a small population.
We have more registered vehicles than people. Many of us spend lots of time in our vehicles, on the road. Saskatchewan also has the most roads per capita of any place in the world. TRK Transport & Recovery saw a great business opportunity and ran, or drove with it. We provide towing and roadside assistance to drivers in Saskatchewan. Even better, our staff loves to drive powerful vehicles and help people out. Win, win. Give us a call for your towing and roadside assistance requirements.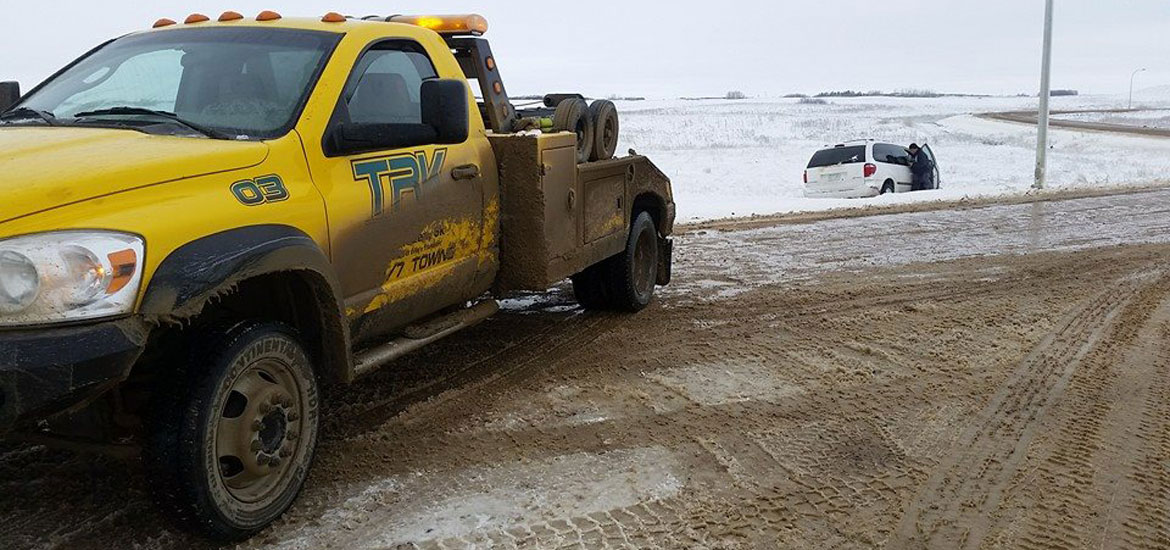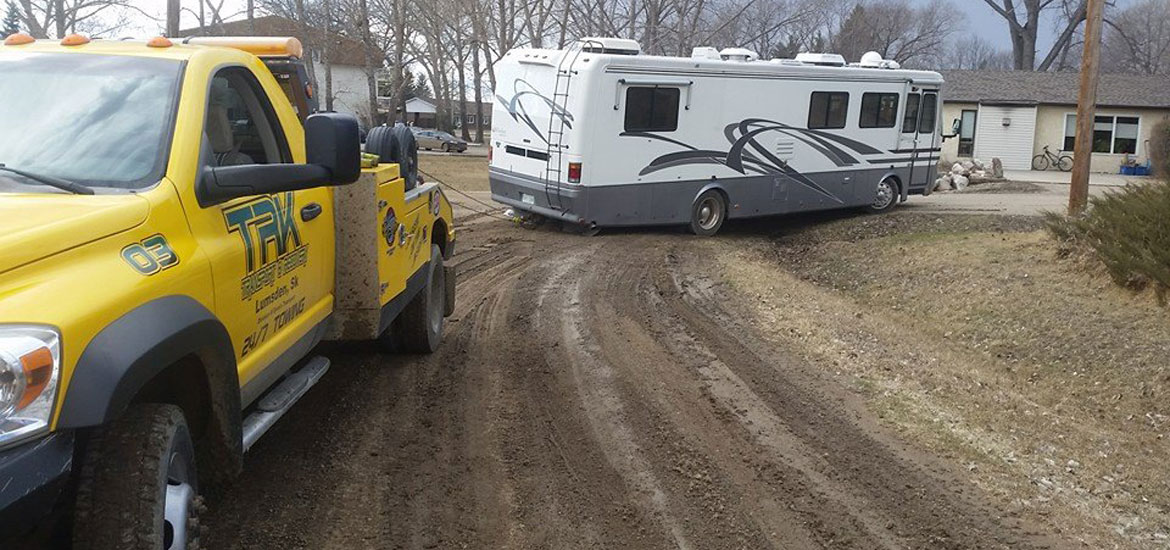 ROADSIDE ASSISTANCE
We provide roadside assistance for any type of vehicle in the Lumsden and Regina area. This includes fuel and air deliveries, boosting, and flat tires. We also assist our customers with lock-out services. We get them back into their vehicle, whether they have locked their keys inside or lost them. For customers with lost keys, we can provide replacement keys and fobs in short order. When TRK arrives, it is like the cavalry has shown up. You know you have been rescued. 24/7/365 we are waiting for your call.
TOWING
There is a myriad of reasons why a vehicle might need to be towed. We have heard them all and answered the call. TRK Transport and Recovery provides a wide variety of towing services. We meet the needs of individuals and company vehicles. This includes light and medium weight towing, flat deck services, wheel lift, and 4 x 4 towing. Boosting, and vehicle transport for up to three cars at once are also services we offer. We will transport your vehicle or other equipment to local or long-distance destinations.
large vehicle Hauling
It's not just cars we can move! We provide farm equipment hauling services for family farms and corporate farms alike. Our trailers and moving equipment can haul tractors, tillers, and other agricultural machinery. We have RV and camper hauling capabilities too. Even the smaller recreational vehicles like ATVs we can help with. Must be able to move the tools and the toys. We can assist when your equipment breaks down or you need to move it to another location. Across the grid or across the province. TRK Transport and Recovery is available. We can assist you with your equipment hauling needs.