Towing generally refers to what can be pulled by a vehicle. Hauling usually refers to what can be carried by a vehicle, its payload.
Our customers sometimes use the terms interchangeably. We aren't going to fire customers for that because we do too. If you need to get a Maserati, Porsche, Jaguar, or Tesla from Saskatoon to Vancouver. We could hook it up and tow it, but there is a better option. TRK Transport & Recovery has a custom, enclosed trailer. It is made for hauling or transporting your vehicle. So we are towing the trailer but hauling or transporting the vehicle inside. It is the best way to haul a vehicle and totally protect it.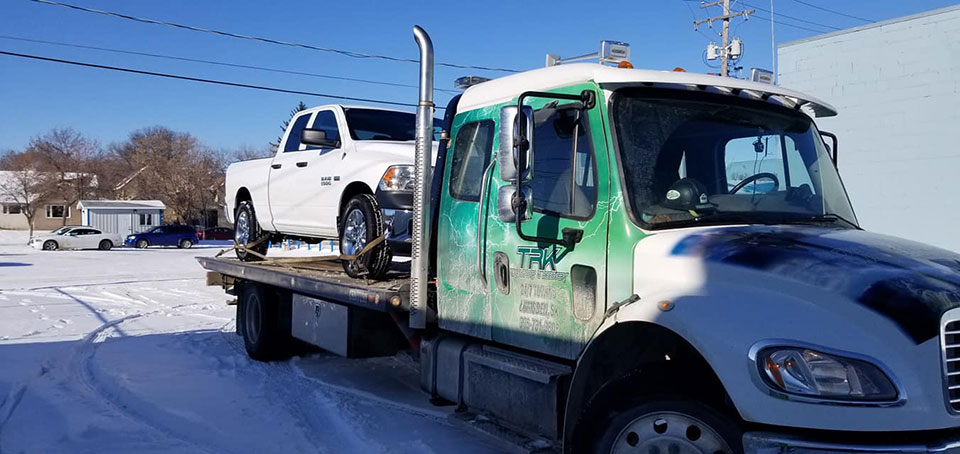 We Haul Using our Flat Deck Trucks
Vehicles, boats, small buildings, or machinery. We can haul it wherever it needs to go.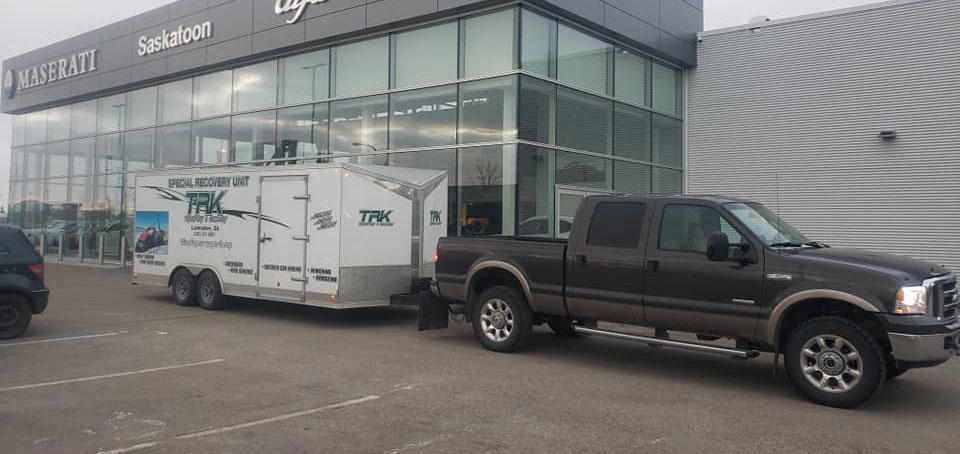 Our Fleet Includes a Vehicle Transport
Our enclosed custom trailer will protect your baby. You can call it towing or hauling as long as you know that TRK will get the job done.
Call us today and we can discuss your requirements. You can reach us 24/7/365.